Mini University, Inc. Home Office
115 Harbert Drive
Beavercreek, Ohio 45440
Toll Free: (877) 429.9400
Phone: (937) 426.1414
Fax: (937) 426.5650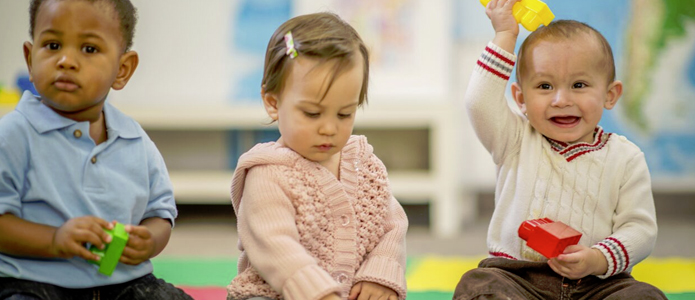 More than anything, we care about providing safety, love, and quality education to the children under our care. Quality early childhood education is absolutely essential for developing necessary skills for later in life: literacy, healthy relationships, emotional intelligence, science, creativity. These are all crucial for success all throughout life, and we believe strongly in helping children reach their full potential.
Our learn through play philosophy allows children to be children while still building important brain connections and promoting learning. Children learn best through hands-on experiences, and when it's fun, it's even more rewarding.
Our teachers are the true heart of Mini University, and we believe that quality education programs begin with having quality teachers. All of our lead teachers have degrees in early childhood education, and we hold all our staff to much higher standards than any other center in Ohio. Education is, of course, important, but passion for education and a strong desire to positively influence young lives are the greatest qualities we look for when bringing in a new member of our School Family.  We only hire people who truly love what they do.
We hope Mini University sounds like the right place for your children to learn and grow, and we strive to exceed your highest expectations. We wish you well!